HISTORY OF THE WOMEN'S RESOURCE CENTER OF FLORIDA, INC.
The WRC was started as a service project of the Junior League of Greater Winter Haven in 1984.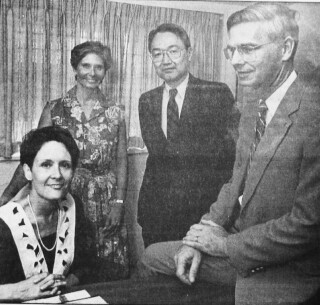 Alice Hart, First President of the WRC Board of Directors with fellow board members, Patti Bostick, Dr. Matt Koike, and and Dr. John Alford.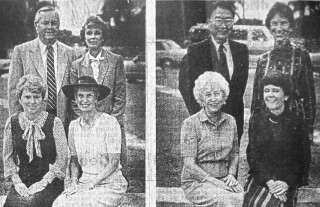 The Women's Resource Center (WRC) has been in operation in Polk County for 33 years with a continued mission to help women and their families in crisis. WRC operates in both Lakeland and Winter Haven yet serving all of Polk County. Services provided by WRC include: Information and Referral, Independence Program, Case Management, Financial Literacy, Mentoring, Job Coaching, Mental Health Counseling, Emergency Utility Assistance, Housing Assistance, Tax Preparation, ACCESS assistance, Program Food Pantry, Clothing Vouchers, Dress for Success Program, free faxing with limited free copying, public phone usage and internet usage.